FOCUS ON OUR WORK
International Sales of Natural Horse Products
The brand Growrse contacted us to design their brand strategy, visual identity and website for international distribution. We designed a turnkey image for them and provided a strategic plan for their ongoing international development.
Branding
Web development
E-Commerce
Digital Marketing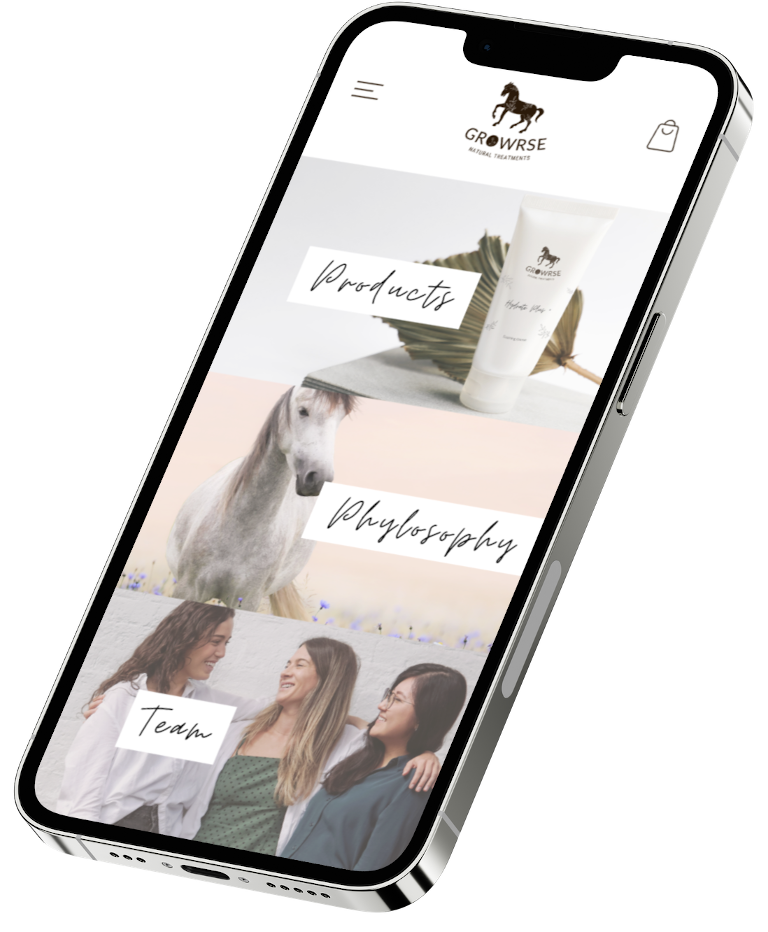 A Powerful and Consistent Positioning
The brand strategy was developed to ensure that the company was positioned in line with its target market. Once the brand strategy guidelines were perfectly defined by our specialists, our UX designers and marketers designed a coherent and efficient digital presence.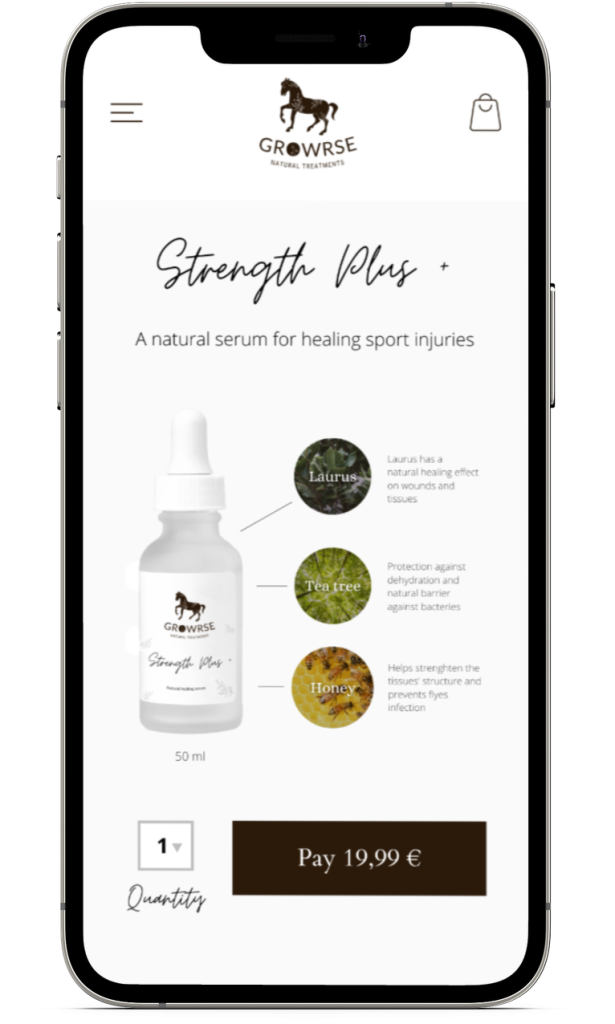 A Clear and Immersive Customer Experience
A successful e-commerce must provide an unforgettable experience for the consumer. Delivering the right message while informing the customer correctly about each product is a crucial function that has been carefully considered and implemented on this project.
BRANDING
A Brand Strategy Impacts the Growth of a Business
The horse care market is a competitive one, so it is important when creating a new brand to position yourself well, build your offer to target the right segment and plan your expansion in the right way. Once this strategic work is done, the marketing plan and the development of the visual identity and the e-commerce site itself must be properly conducted so as to be consistent with what has been defined upstream and to provide the best conversion rates.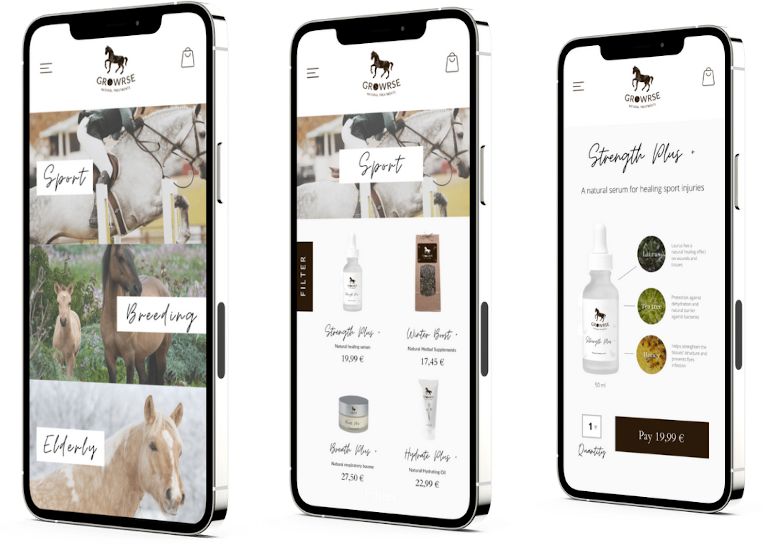 A Clear Offer for Optimal Conversion Rates
An online shop must deliver maximum financial performance in order for its owner to establish and implement a successful and profitable customer acquisition strategy. The conversion rates of visitors into customers and the optimization of the average basket are all the more crucial as they are directly linked to the ROAS of the campaigns and therefore to the growth of the company.
Browse Our Other Projects
CONTACT
Tell Us About Yourself
It only takes a few words to start a conversation! Contact us and one of our experts will get back to you within 24 hours.
Your ideas are valuable, let's turn them into a powerful brand.
Passionate about innovation and extraordinary ideas, our team of digital and equestrian market specialists listen to you and think and implement unique solutions for you to generate growth according to your own ambitions and context.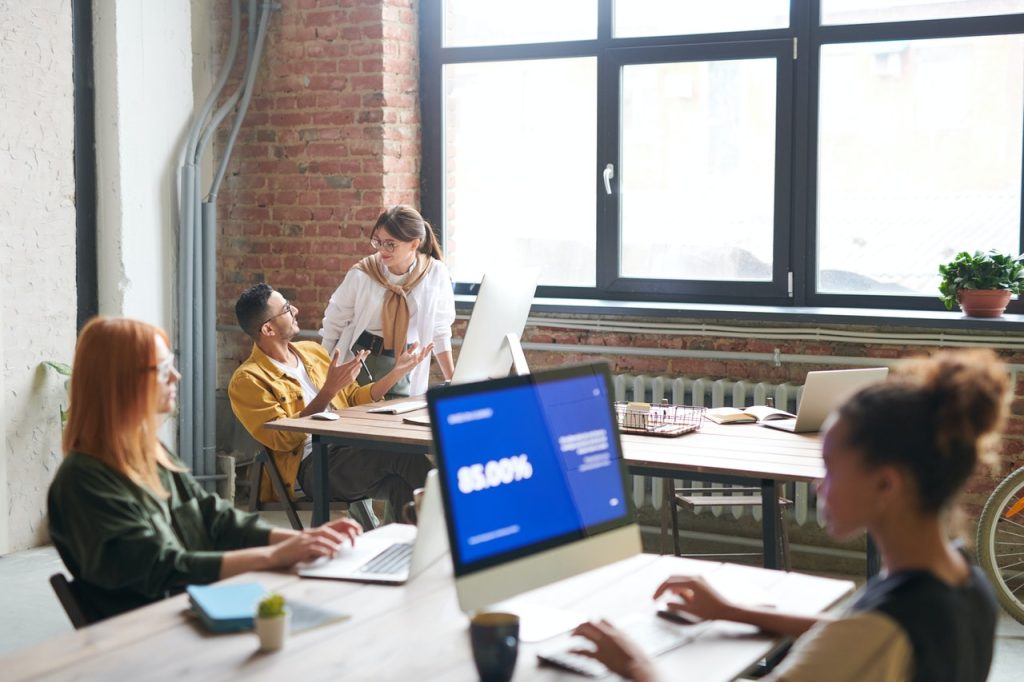 Stand out, work with Digital Equestrians.
Digital Equestrians is your international digital agency based in Geneva, Switzerland.
Our team of experts with multi-disciplinary skills develops and implements digital solutions tailored to your organization.
Contact us to discuss your objectives: