FOCUS ON OUR WORK
International Equine Law Firm
The partners of an equine law firm in formation contacted us to design their corporate strategy and visual identity. Our branding specialists, marketers and graphic designers worked together to deliver an international image that would position the firm successfully.
Branding
Strategy
Visual Identity
Design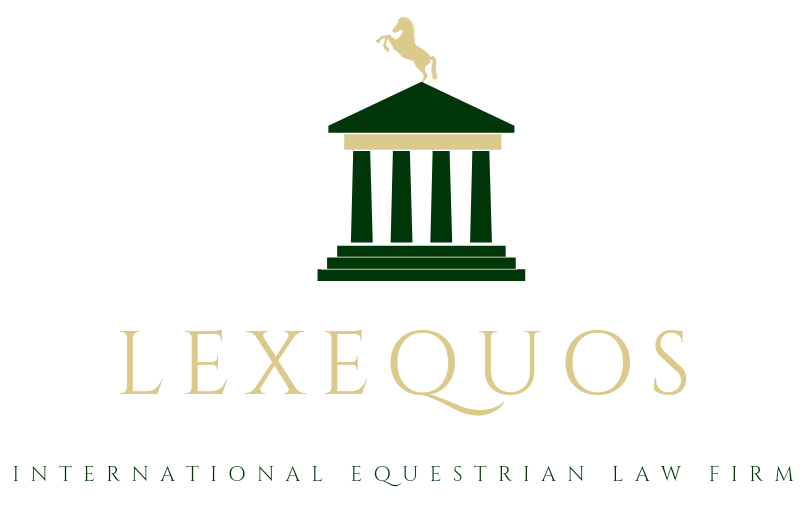 BRAND STORY
The Story of a Brand Begins with its Name
To be memorable and create a relationship of trust with its target, a brand must be able to tell a solid story that is consistent with its positioning, and that starts with its name. So we started there with the use of Latin, Lex meaning law and Equos meaning horses. Using this language immediately evokes the nobility of the scholastic thinkers and their contribution to the origins of law. A prestige that is perfectly associated with horse riding.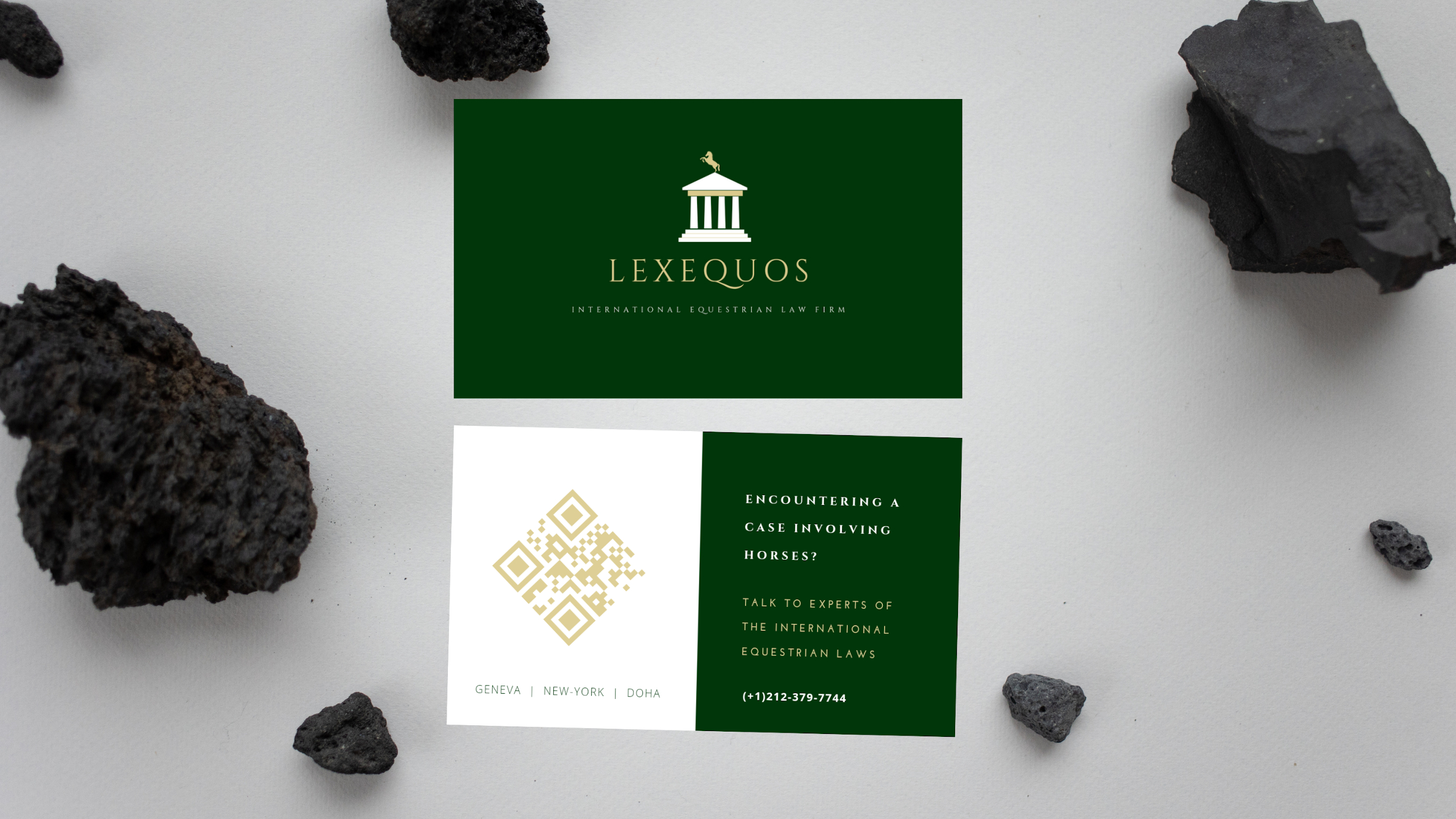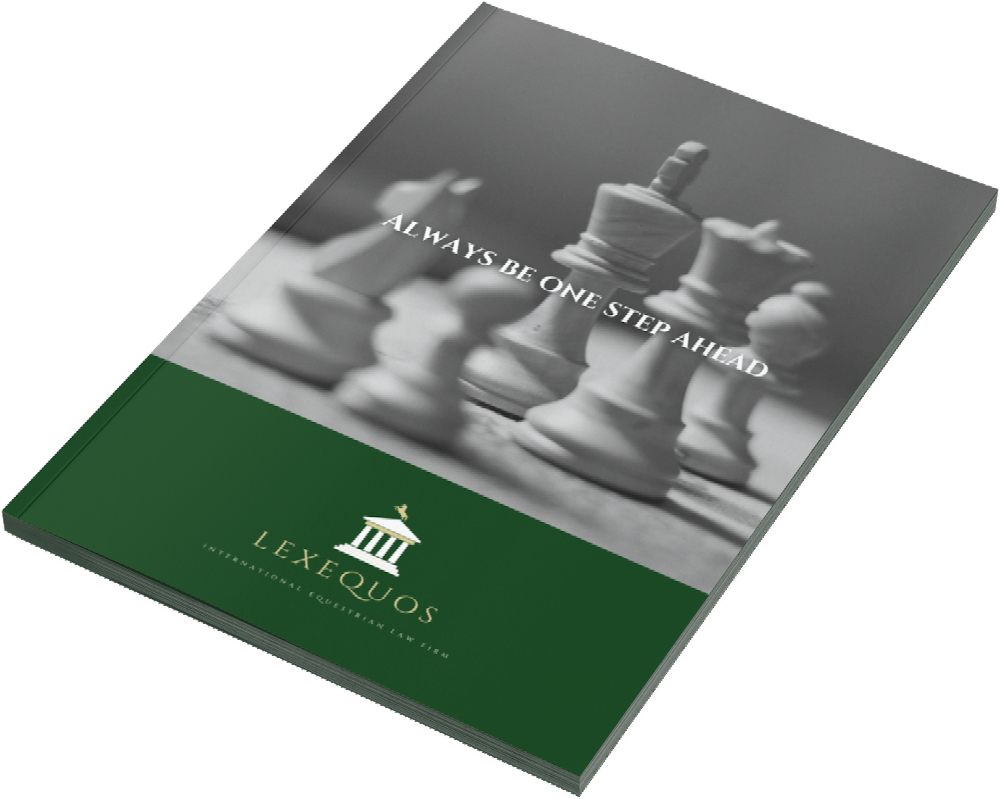 Multiple Variations
We have adapted the visual identity of LexEquos to different media for a relevant communication with its target. Indeed, to reach each segment of a target and obtain optimal performance, it is preferable to adapt its communication, its messages and its commercial supports, which is exactly what we did for LexEquos.
Browse Other Projects
CONTACT
Tell Us About Yourself
It only takes a few words to start a conversation! Contact us and one of our experts will get back to you within 24 hours.
Your ideas are valuable, let's turn them into a powerful brand.
Passionate about innovation and extraordinary ideas, our team of digital and equestrian market specialists listen to you and think and implement unique solutions for you to generate growth according to your own ambitions and context.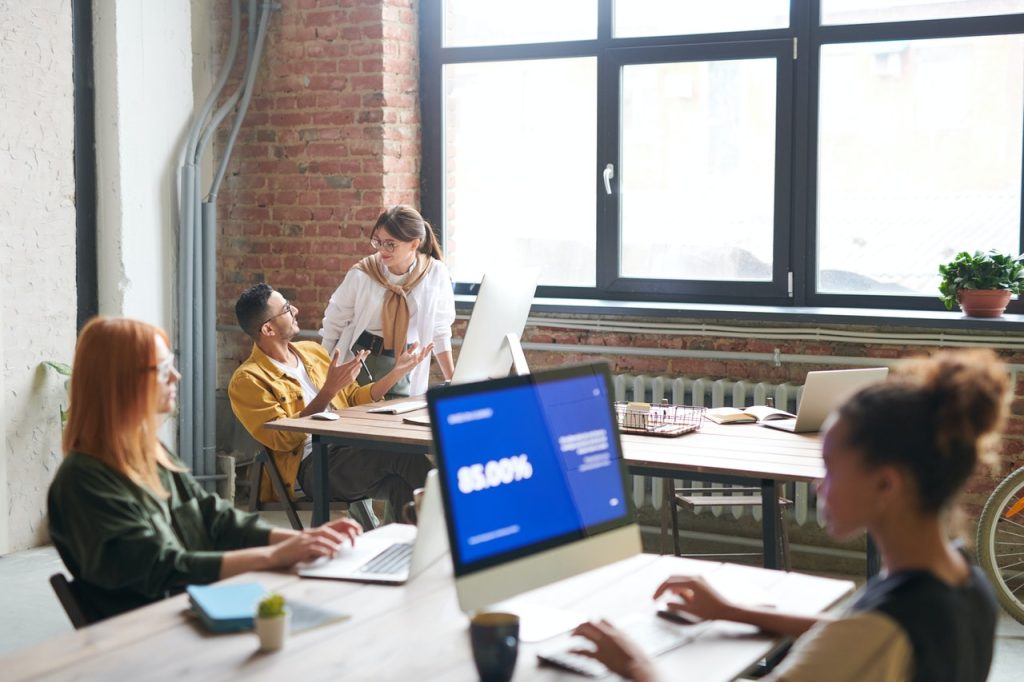 Stand out, work with Digital Equestrians.
Digital Equestrians is your international digital agency based in Geneva, Switzerland.
Our team of experts with multi-disciplinary skills develops and implements digital solutions tailored to your organization.
Contact us to discuss your objectives: